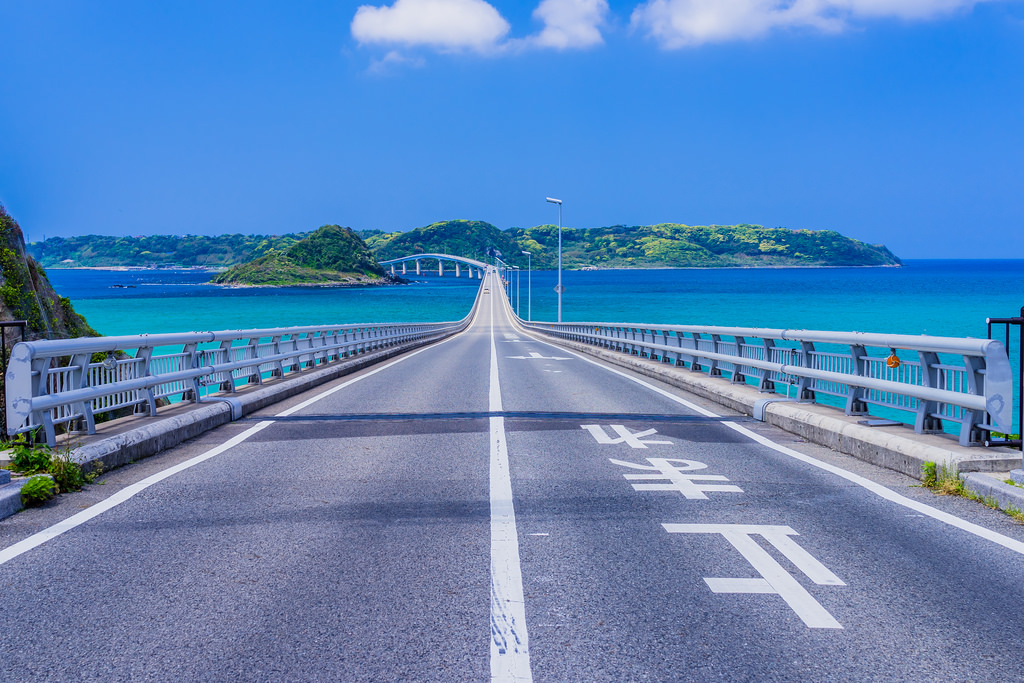 There is a lot of awesome scenery and food in Yamaguchi!
Yamaguchi prefecture located at the western edge of Honshu and linked to Kyushu is surrounded by three bodies of water – the Sea of Japan, the Seto Inland Sea, and the Kanmon Straits, making it popular for its bountiful seafood.
Iwakuni's chief claim to fame is the graceful Kintai-kyo (Kintai Bridge) , built in 1673 during the rule of feudal lord Kikkawa Hiroyoshi and received two stars in the Michelin Green Guide to Japan. Completely made of wood and without the use of any nails, the bridge makes five bold arches onto massive stone pillars as it crosses over the Nishiki River. It has been restored several times since then, but its high arches remain an impressive sight over the wide river, with Iwakuni-jō atop the green hills behind.
Kintai-kyo (Kintai Bridge)
Tsunoshima Ohashi (Tsunoshima Bridge) in Shimonoseki is a popular course for an ocean drive. it gives you a beautiful view on the ocean. The bridge displays the mighty of Japanese technology and creativity.Once you reach the island, look for a beach spot to enjoy. Shiokaze Cobalt Blue Beach is so beautiful. Also I recommend awesome sunset viewing there.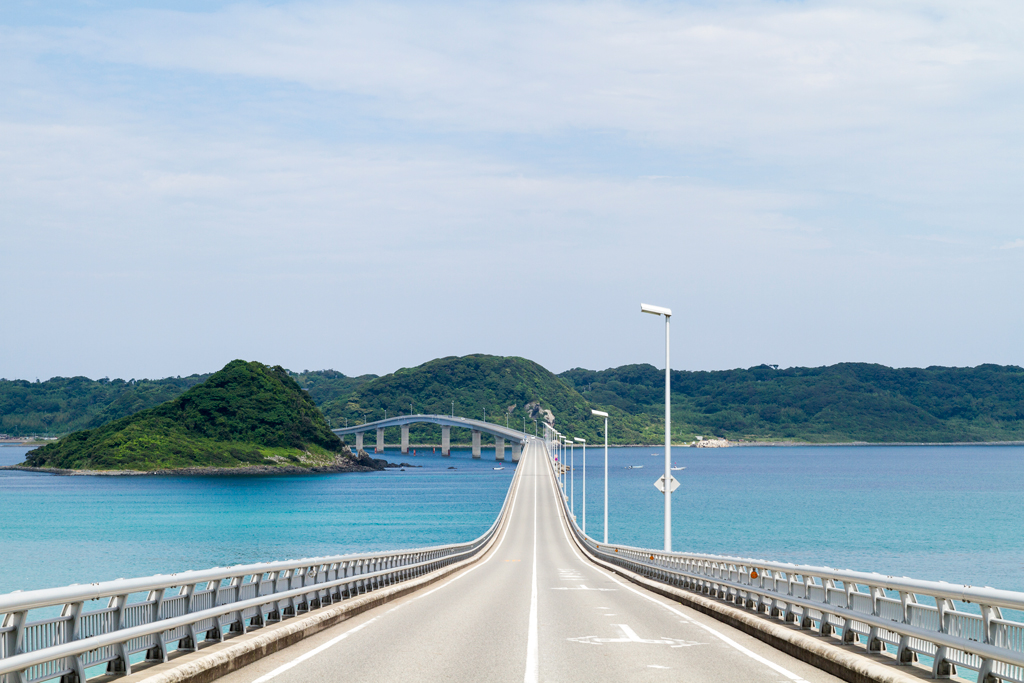 Tsunoshima Ohashi (Tsunoshima Bridge)
Akiyoshidai (Akiyoshidai Karst Observatory) and Akiyoshido Cavern in Mine city are very whimsical. This observation deck provides a panoramic view of the Karst Plateau. Below the surface at the south end of Akiyoshidai lies the Akiyoshido Limestone Cave. Akiyoshido Cavern, naturally-formed and with a long history, is also designated by the Japanese government as a special natural treasure. The massive limestone cave has a total length of about nine kilometers, of which one kilometer is open to the public.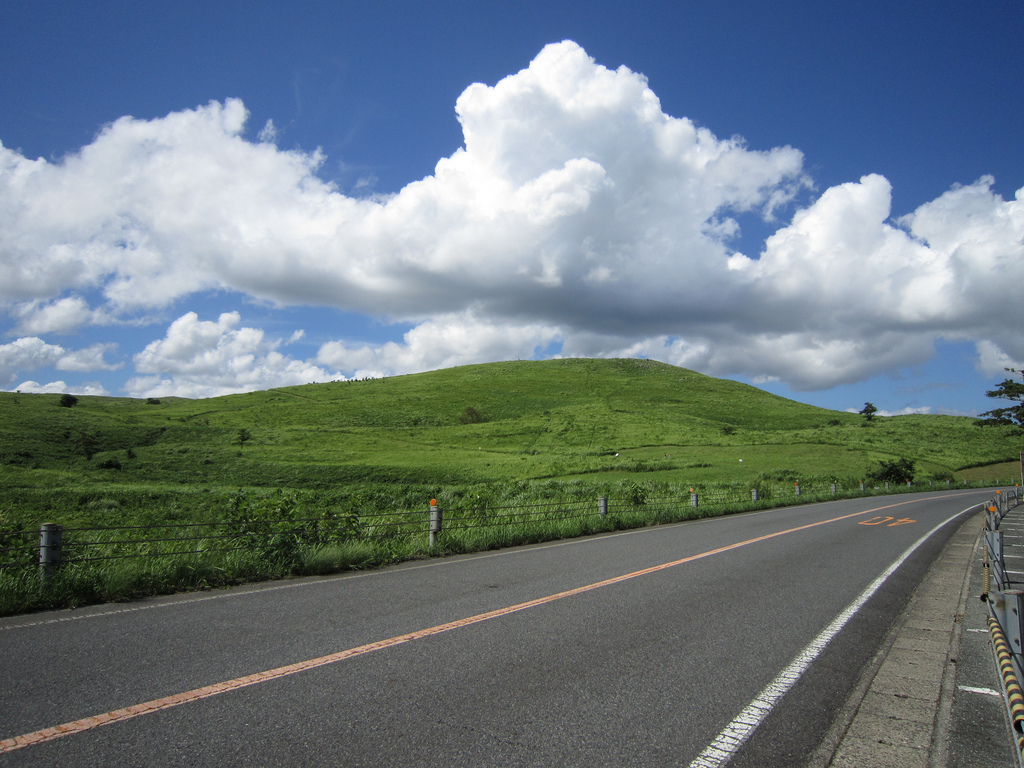 Akiyoshidai (Akiyoshidai Karst Observatory)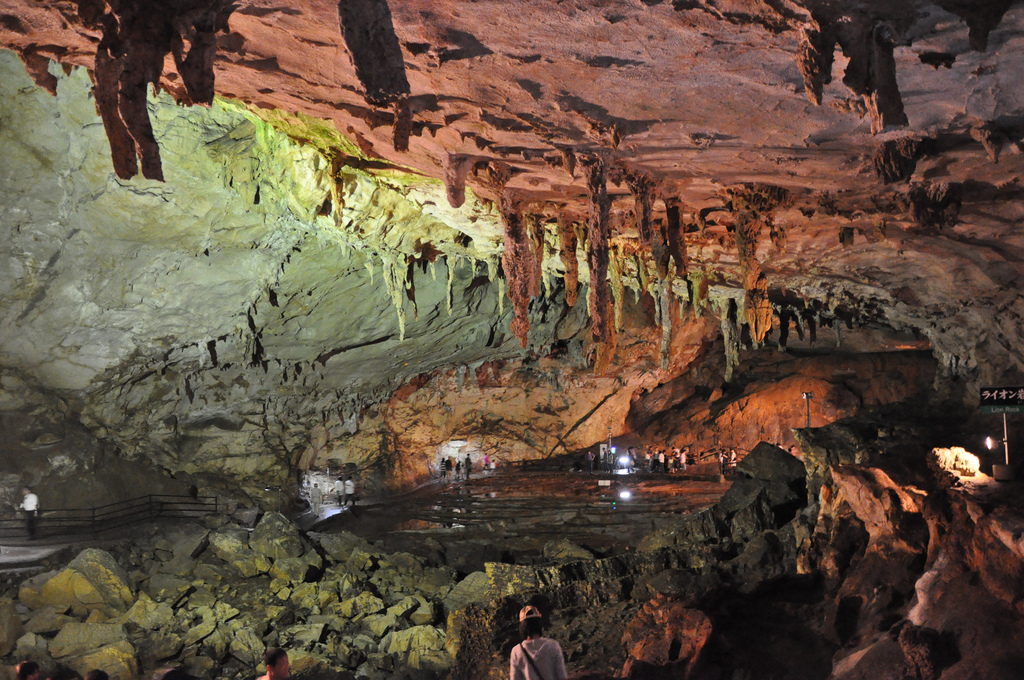 Akiyoshido Limestone Cave