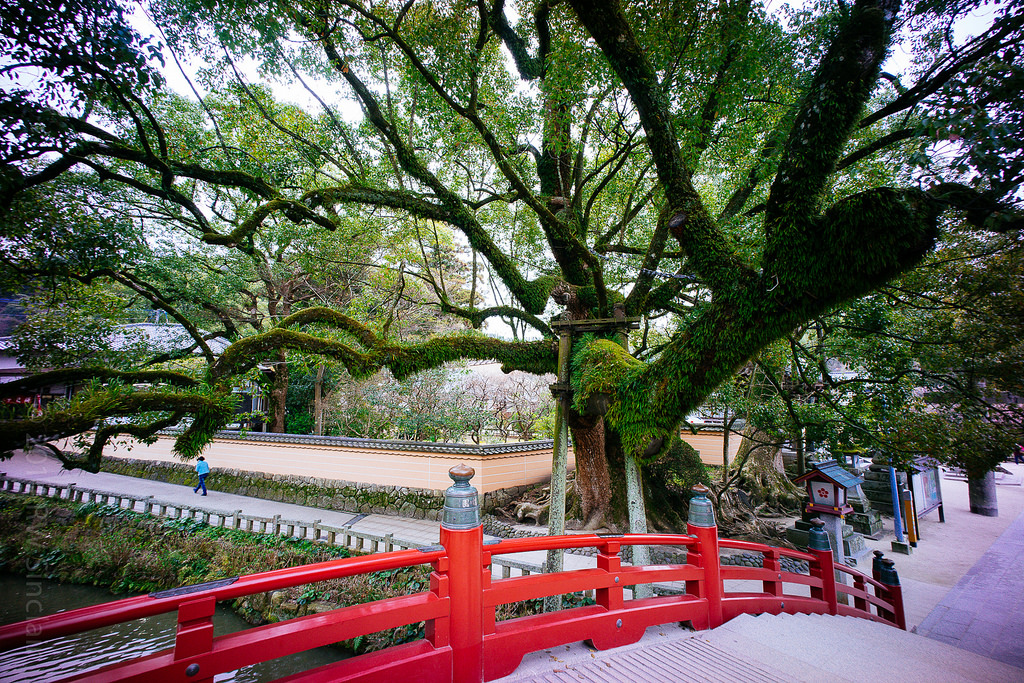 Source : flickr.com
it is a good starting point for first-time visitors to Japan.
Fukuoka (福岡) is Kyushu's largest city (and Japan's sixth largest) and still growing.
The most popular sight in Fukuoka is Dazaifu Tenmangu Shrine. Dazaifu Tenmangu is a shrine built over the grave of Michizane Sugawara venerated by the Japanese throughout the country as the Tenman-Tenjin(the deified spirit of Michizane), or the God of literature or calligraphy. This is a must go place for all students.
If you plan to visit Fukuoka in July, I recommend Hakata Gion Yamakasa Matsuri. The Hakata Gion Yamakasa is one of the most interesting festivals in Japan. It is held every year during the first half of July and climaxes with a spectacular time trial race in the early morning hours of July 15. In the race, seven neighborhoods of Fukuoka's Hakata district compete in pushing beautifully decorated festival floats along a five kilometer long course through the city.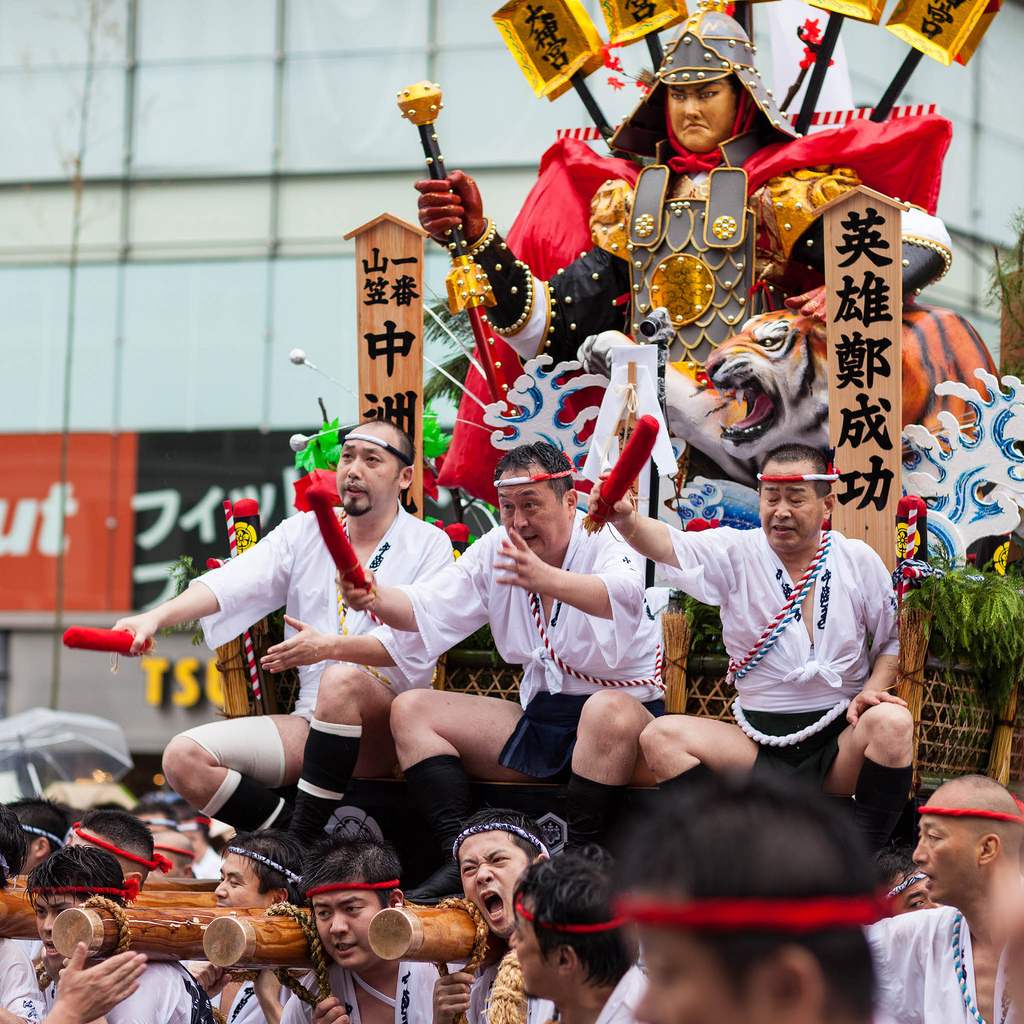 Hakata Gion Yamakasa Festival
Ohori Park is beautiful park in the middle of the city. You can enjoy full of greenery and rare birds on the lake. Bring lunch box to eat while you sit on one of the many benches.
I'm sorry that Fukuoka does not have a lot of  restaurants for Muslim visitors. But Taste & Discover Japan can deliver delicious Halal bento for Muslims.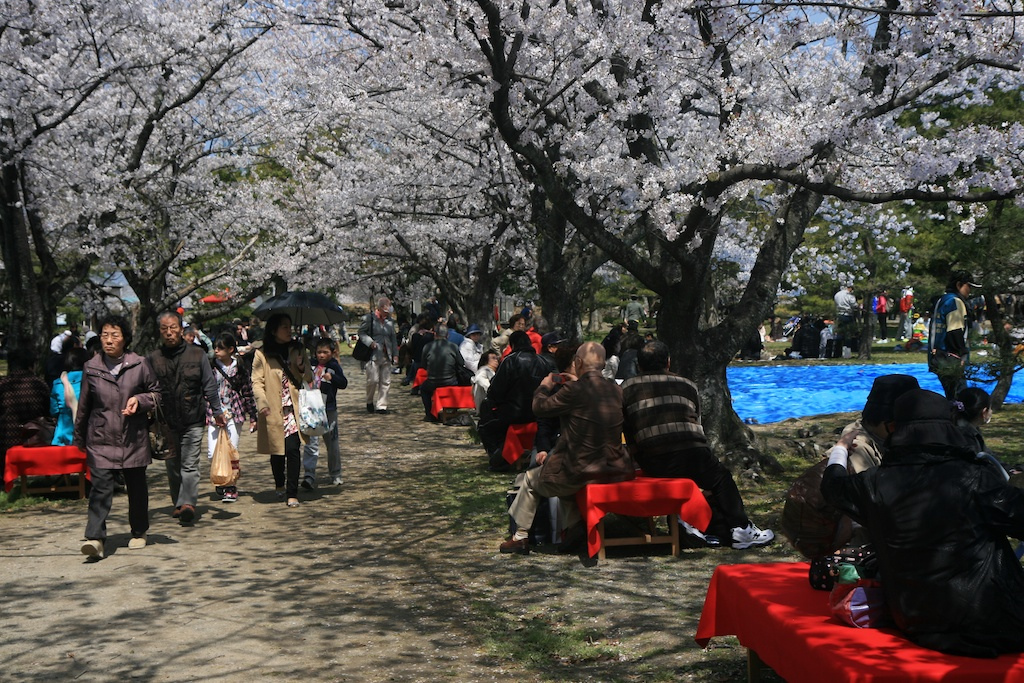 Ohori Park (Cherry Blossom Viewing)